VADENA TEASER LAUNCH
VADENA TEASER LAUNCH
22 Feb,2018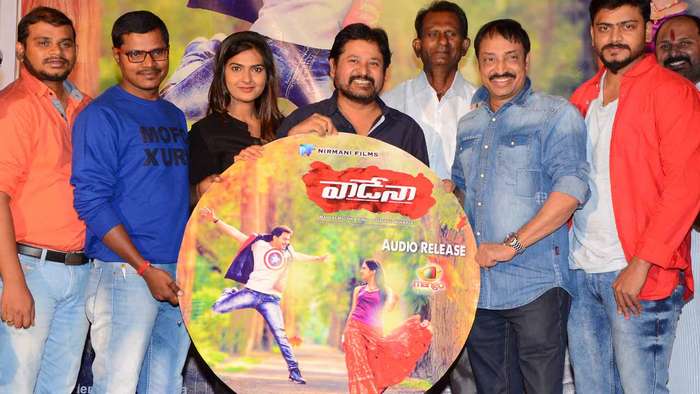 "VADENA" a new movie coming soon in the banner of NIRMAANI FILMS. Shiva Tandel, Neha Deshpande are the lead artists. The Audio and Trailer lauch of this movie is held at PRASAD LABS, Hyderabad. Music is available on MANGO MUSIC.Theatrical trailers and Video songs also launched on this occasion.
Famous Telugu Director N. Shankar launched the Big CD and told that "VADENA is a very usual and catchy word in Telugu, I hope it will reach every one easily. After watching the trailer i suspect that it would be a romantic suspecnse thriller and there could be a surprising element which attracts the audience. I wish the entire team all the best and hope a huge success for this director.
Speaking on the occasion Tollywood film maker Raj Kandukoori National Award winner for His PELLICHOOPULU said that there is no Low or High Budjet Movie. The result decides the fate. For any movie content must be unique. The trailors of this movie are curious and i hope the movie will be a silent hit and the producer will get back his investment.
Heroine Neha told that "I Felt very happy after watching the songs and theatrical trailer. This is celebration day for the Music Director Kiran Venna. All The song were good and trendy. Requesting the Audience to support the new talent and bless our team
Recent News